Social Nature recently engaged our community of 600K+ natural shoppers in the USA and Canada on an important topic: "Which health & shopping trends are here to stay?"
Keep reading for the Top 7 takeaways, consumer insights & marketing tips on ways to connect and convert shoppers in this new and ever changing normal. Our webinar on the topic can be viewed here.
The chart below shows the Top 5 Permanent Lifestyle Changes people expect to make resulting from COVID.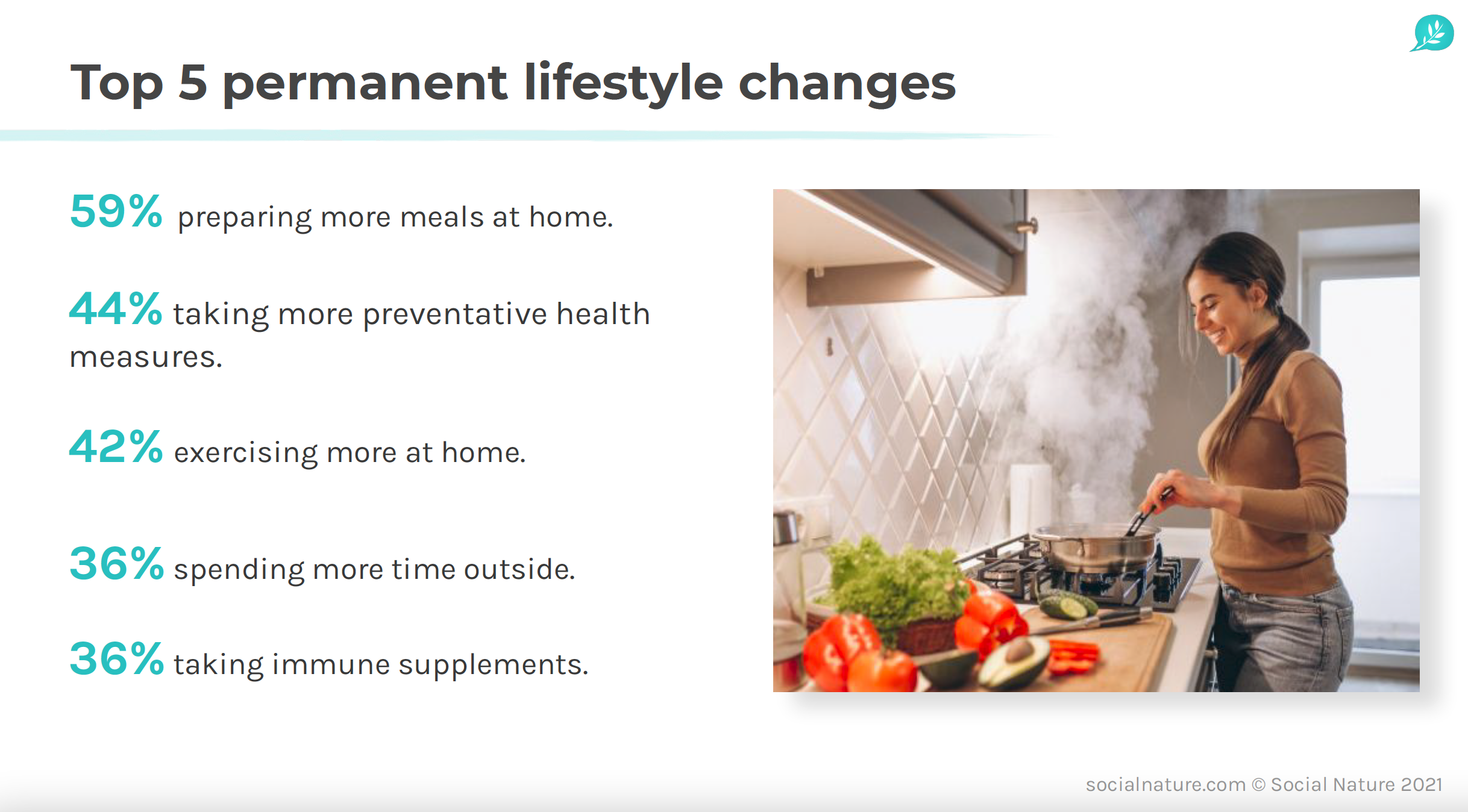 For example, many leading brands are investing in partnerships with like minded health practitioners such as yoga and wellness centres to deliver online fitness programs to engage their communities. Another idea might be to incorporate more recipe content or host an online cooking show with a guest chef or nutritionist to support the trend of preparing more meals at home. For supplement companies, note that 44% are taking more preventative measures – an opportunity for proactive positioning of your products.
Hopefully better focus on renewables and reusables, partnerships with enviro conscious programs, awareness and transparency of supply chain / human rights violations, ecological impacts of supply chain.
I think a lot of people will be more interested in using natural products, healthier foods, that support a healthy, well functioning immune system!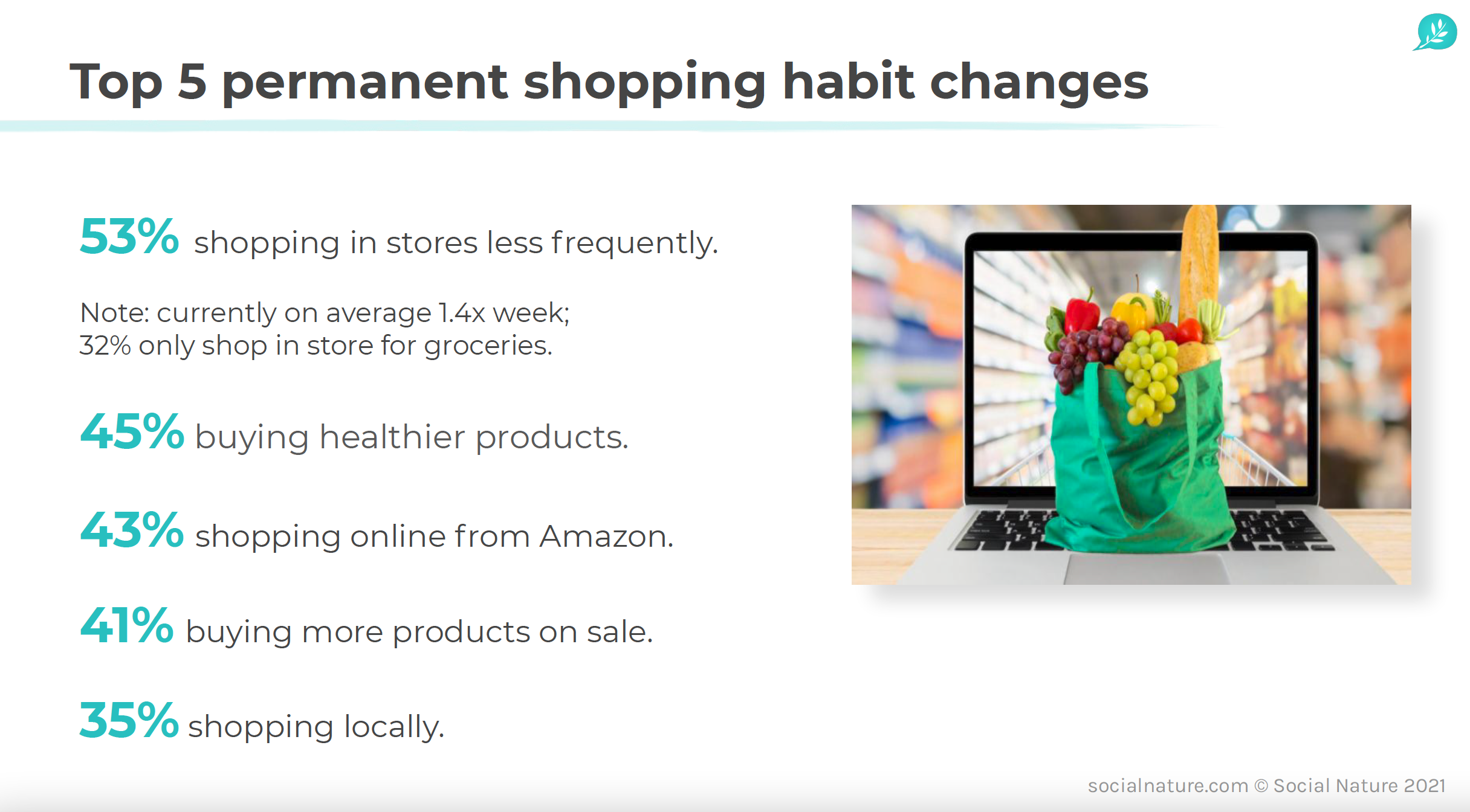 In sum, while the pandemic has led to many challenges within the natural food and health industry, it has also provided a unique opportunity for brands to develop disruptive ways of reaching consumers in 2021 and beyond as people are more health-forward than ever before. Stay tuned for more tips on Go-to-Market strategies in our future blog posts!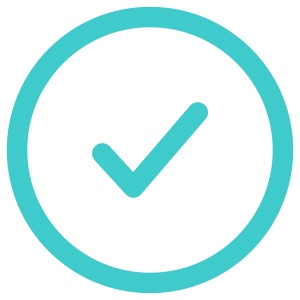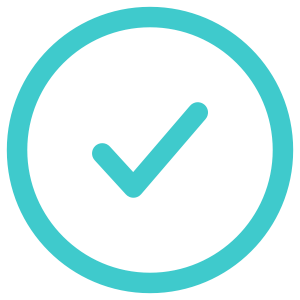 Take a holistic approach to marketing, and consider investing in building online communities and emotional connections with consumers around their existing behavior.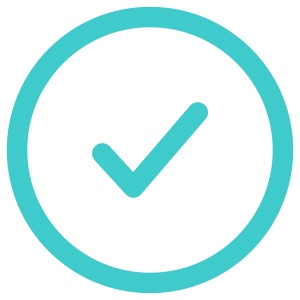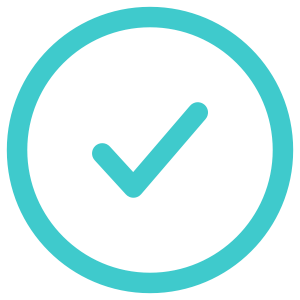 Ensure your product formulations align with current ingredient trends, and that your callouts are resonating with your core audience.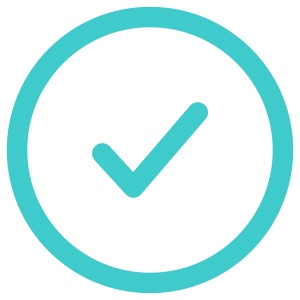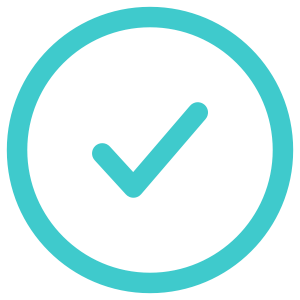 Go after conventional shoppers looking to adopt more plant based foods in their diet, and share how your products can help them achieve their health goals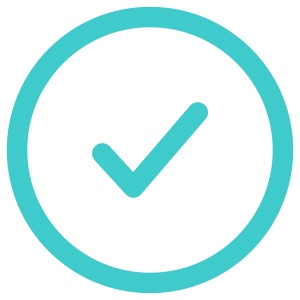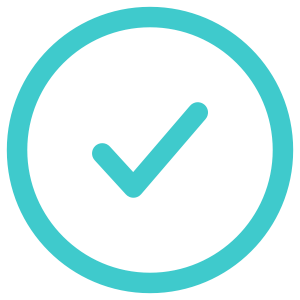 Ensure you are sharing your story with consumers and engaging them along your sustainability journey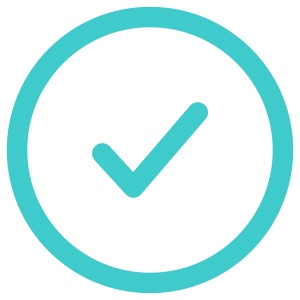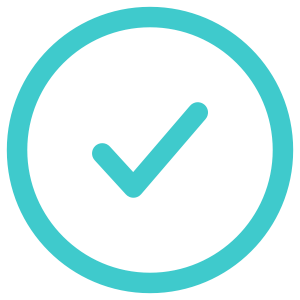 Be proactive in marketing to consumers around preventative health measures, and explore integration of functional ingredients across product lines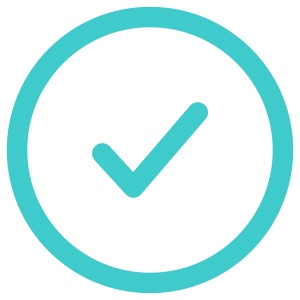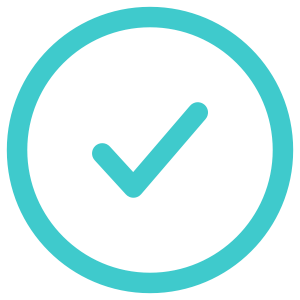 Get digital ready with e-commerce & online reviews, and ensure you tag your products based on consumer's top health goals and dietary preferences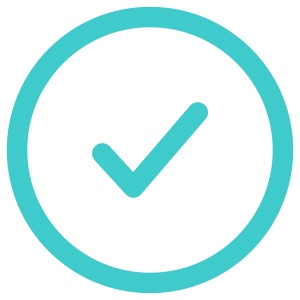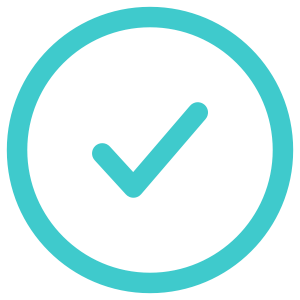 Align with local retailers and join forces to penetrate your local markets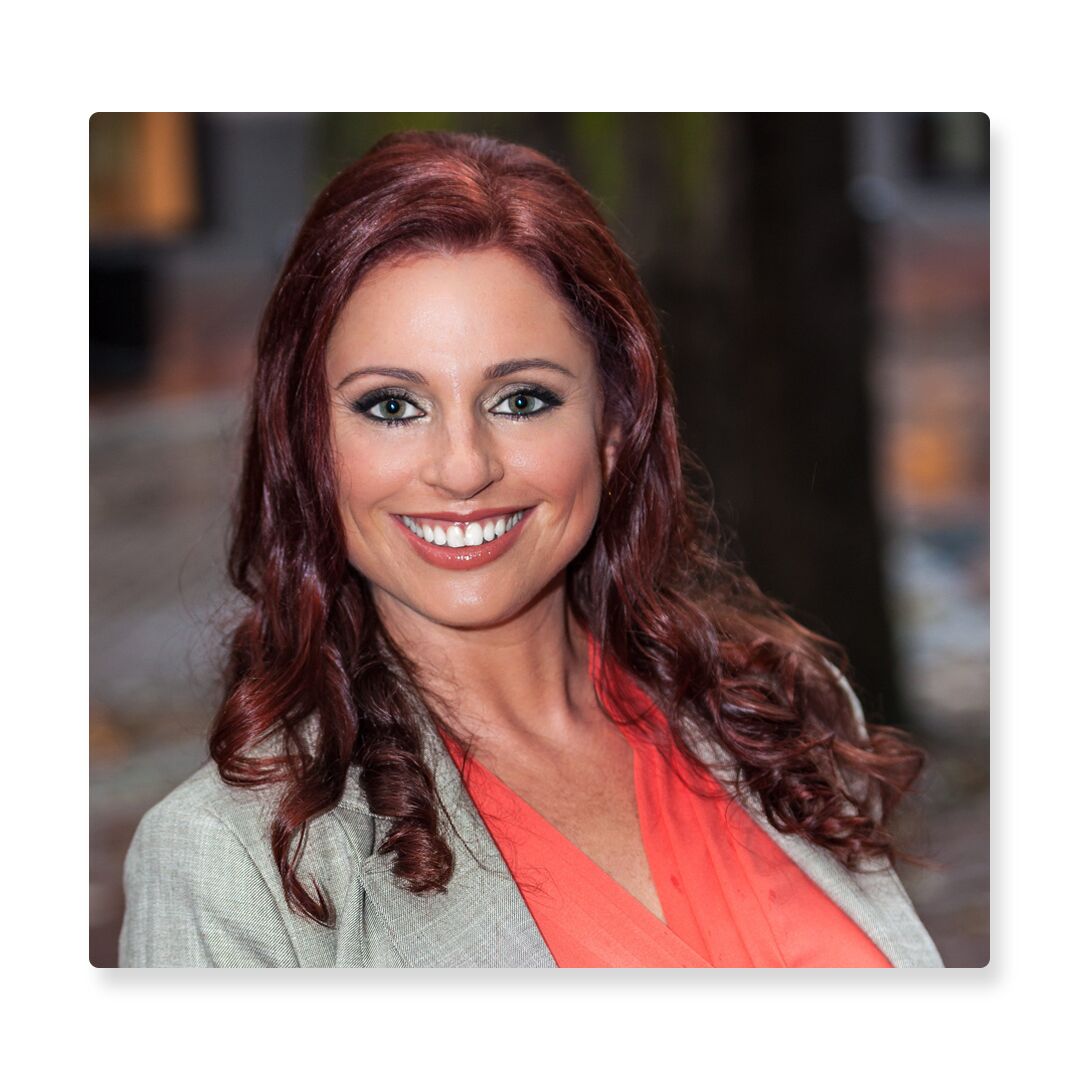 Jessica Malach – VP, Partnerships & Insights at Social Nature
Jessica began her career in the natural health industry in 2004, where she's worked with 100's of brands on successful product launches, integrated marketing programs, and ways to leverage data to boost sales and brand engagement. Her pioneering consumer insights work has been featured in Natural Foods Merchandiser, Nosh, Health & Wellness Retailer, and at key industry conferences. Jessica is passionate about partnering with the natural product industry to support greater consumer education, awareness & access to healthier options.