November 10, 2021
Social Nature is a product discovery and trial platform with a mission to help more people make the switch to better-for-you products on their next shopping trip.
We know that today the path to purchase starts online. And so we ask our members to write online product reviews for all of the products they sample through SocialNature.com.
Today, we're excited to announce that we've partnered with Yotpo, a leading e-commerce marketing platform to help syndicate the millions of reviews we have collected directly to our clients websites and social channels – in order to influence more people to #trynatural products.
Our new partnership with Yotpo makes it easier than ever for food and health CPG brands to generate and syndicate product reviews across e-commerce channels.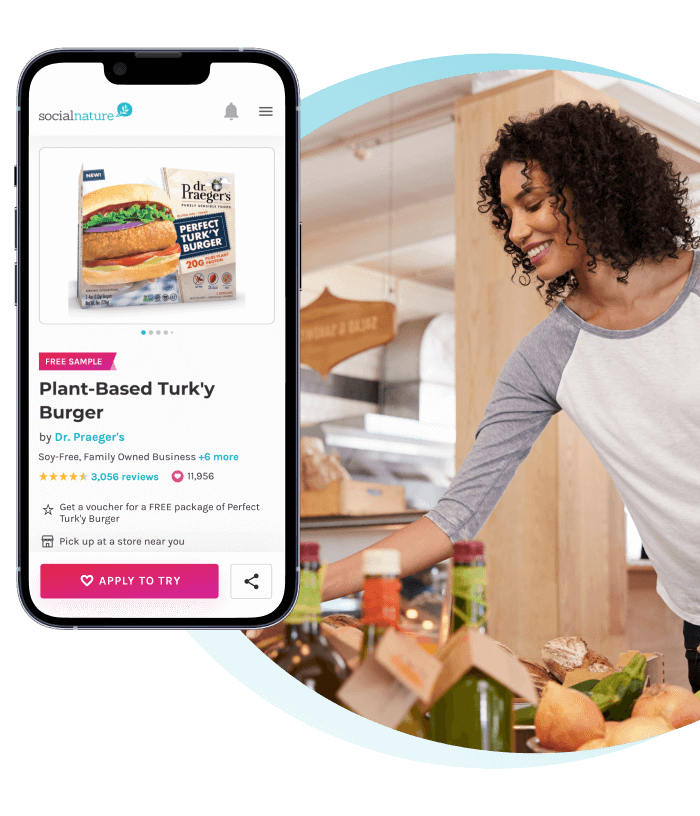 The latest Social Nature community survey shows that 31% of consumers said they discover new better-for-you products on Facebook, 29% through Google Search, and 26% via Instagram.
Over 39% of Social Nature's community says they shop brand direct for products they can't find in-store. Social Nature's review integration with Yotpo will make it easy for better-for-you CPG brands to take a digital first approach to new product launches.
About Social Nature
Social Nature is a product discovery and trial platform that helps people make the switch to better-for-you products on their next shopping trip. Over 500 food and health brands across North America use Social Nature to acquire targeted consumers in-store and online through product sampling and reviews. To learn more: Request a Demo | Social Nature
About Yotpo
Social Nature's review content is integrated with Yotpo, the leading eCommerce marketing platform that offers integrated solutions for reviews, visual marketing, loyalty, referrals, and SMS marketing, empowering brands to create smarter, higher-converting experiences that spark and sustain customer relationships. To learn more: Request a Demo | Yotpo